Keep up with the latest news and events with Autodesk email updates. Register now
30 years at the forefront of design.
Subscribe to AutoCAD
Subscribe to single-user or multi-user access to AutoCAD and get the latest software release, previous versions and other licensing rights, plus product updates, access to cloud storage and technical support.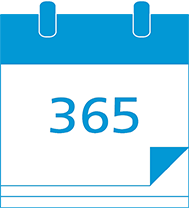 It's Your Choice
Subscribing to AutoCAD lets you choose what works best for your projects, people and budget.
See the Top Reasons to Subscribe
Support options, your way
Get help from our experts with round-the-clock support options.
You choose
AutoCAD is also available from these online resellers
Questions about subscribing to AutoCAD? Call us toll-free: 1-800-225-9026